Single ticket bought in advance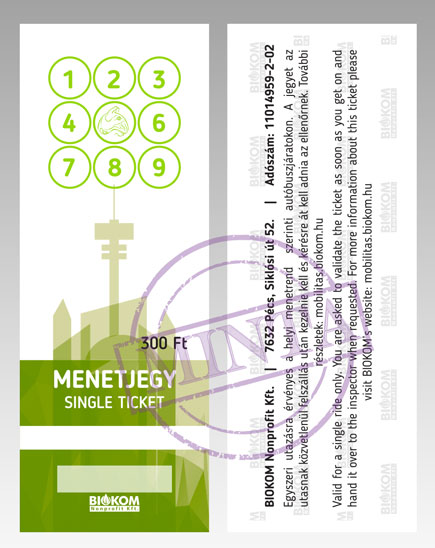 Valid for one trip on its whole lenght without any interrupt. If this trip gets broken and is cancelled, the validated ticket must be revalidated on its other end after boarding the replacement bus.
The validated ticket cannot be handed over and must be held until exiting the vehicle. It must be passed to the inspector, when asked.
The single ticket bought in advance is not valid on nightlines! Nightlines are the routes with number higher than 900 and route 2 and 2A between 11:30 p.m. and 4:30 a.m.
Betöltés...